There's more possible to protect your building
What we do with building insulation is to choose the most suitable products for you. Traditional building type such as concrete, brick, comment etc. cannot prevent the noise from surroundings. To solve such problem, Huali makes more efforts to research various products.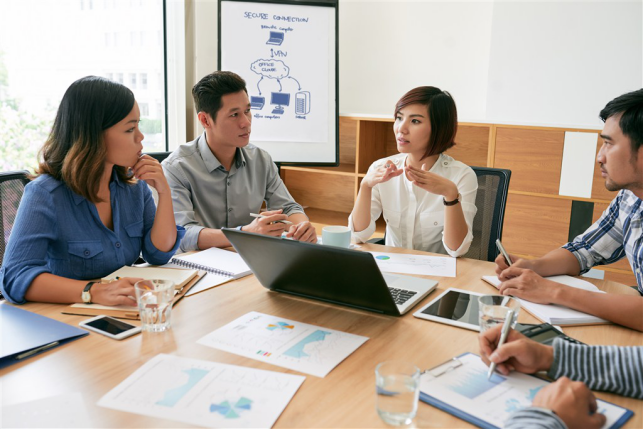 Huali new factory of Hebei Huali Rockwool Co.,Ltd was put into operation on end of March 2019, specialized in various rock wool products and new-type energy saving, acoustic insulation materials in compliance with ASTM standards, total production and research amount is up to 50 million RMB.
Huali new-type rock wool material is made from 80% basalt wool instead of slag wool.
Rock wool and slag wool are all belong to mineral wool, are natural rocks, or slag and other raw materials are melt by high temperature furnace, to form the fiber shape under the centrifugal force and wind. The main components are silica, alumina, calcium oxide, magnesium oxide also contains less iron oxide; to form it, small amount of phenolic resin is added into the components.
Normally, slag wool used stone as main raw material, rock wool is made from natural stone such as basalt, diabase .
From a professional point of view, acidity coefficient is generally used as the main indicator to distinguish rock wool from slag wool. The acidity coefficient refers to the ratio of the sum of acid oxides and basic oxides in the product, that is, the acid base coefficient MK=(silica + alumina)/ (calcium oxide + magnesium oxide) acidity coefficient 1.6 is rock wool, and the acidity coefficient < 1.6 is slag wool. Generally speaking, the higher the acidity coefficient, the better the chemical durability of rock wool and slag wool. Rock wool has high acidity coefficient, chemical stability and high temperature resistance.
Rock wool is grayish green, mainly due to the strong staining effect of iron oxide (Fe2O3). Slag wool is white or off-white color.
Rock wool PH value is generally < 4. Slag wool PH value is generally > 5, or even > 6.
Rock wool has better water resistance than slag wool, which hould not be used in damp environment.
Rock wool service temperature can be as high as 800 ℃ above, softening temperature as high as 900-1000 ℃. Slag wool fell in 675 ℃ are prone to pulverization and service temperature should not exceed 675 ℃.
Generally, rock wool takes basalt or diabase as raw material, which is brought into trace sulfur from coke during smelting, and there is no more sulfur source, so it has no corrosive effect on metal surface. Sulfur content of slag wool is around 5% , high corrosion on the metal surface in the environment of high humidity.
The thermal conductivity of rock wool is 0.037 -- 0.039W/mk, slag wool is higher.
To make sure Huali rock wool is in compliance with all the above performance, Huali researched and tested them one by one, approved by the ABS, DBV,CE,ASTM etc.
For different usage, we have difference product recommendations for you to help insulate the building ,industry, commercial, residential etc, with the performance of acoustic, fireproof, asbestos free, eco-friendly, energy saving etc.