KIPIC Al-Zour Oil Refinery Project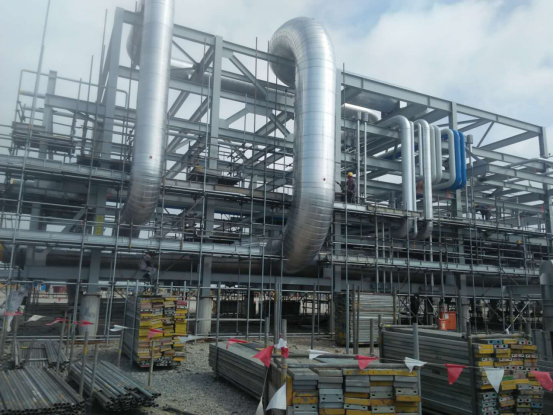 The Al-Zour Refinery is located in Al-Zour, approximately 90 kilometers south of Kuwait City, adjacent to the existing Al-Zour South Power Plant. When completed, the new complex is expected to be one of the largest refineries in the world, producing 615,000 barrels per day (BPD).
KIPIC is a subsidiary of Kuwait Petroleum Corporation set up by the State of Kuwait to manage refinery, petrochemicals and LNG import operations in the Al-Zour complex. KIPIC is constructing a new world-class grass roots refinery in Kuwait to produce low sulfur fuel oil to replace high sulfur fuel oil used in local power plants.
This large-scale refinery is designed to process 615,000 BPD of light Kuwait crude oil or 535,000 BPD of heavy mix Kuwait crude oil.
This refinery uses the latest technology to comply with stringent environmental regulations to protect the local environment, and at the same time produces the latest environmentally friendly ultra-low sulfur diesel fuels for worldwide markets as well as jet fuel, kerosene and naphtha feedstock for petrochemical plants.
The Al-Zour Refinery will use a combination of conventional and proprietary licensed hydro processing technologies to convert the light and heavy crudes into low sulfur fuel oil (LSFO) and lighter products.
The China part of KIPIC project is built by COOEC-Fluor located in Zhuhai, south of China. After the successful case in Yamal LNG of 2015-2017, Huali undertook the KIPIC project in 2018, as EPC contractor for the insulation of piping systems and equipment, insulation material supplying and installation amount is up to 100 million RMB. Huali Insulation material supply including: rock wool, FEF ( flexible elastomeric foam), aluminum cladding with polysurlyn, removable insulation cover, calcium silicate, adhesive, sealant, accessories and so on.
This project variation covers the general requirements for materials and application of external thermal insulation to piping, equipment and tanks located above ground, inside or outside of buildings and operating from 3°C (38°F) through 650°C (1,200°F).
To finish the supplying and installation works , Huali team overcame the various difficulties. As we know, each project has its own unique features, not only the KIPIC project. The construction site is located in Zhuhai, south of China with subtropical climate in the whole year and normally raining days, which increased the construction difficulty and delayed the construction schedule. However, Huali group has one excellent management and construction team,overcame the worse site environment and work day and night in two shifts to shorten the schedule.
Huali Insulation Engineering Co., Ltd has established in 2002, professionally in various insulation engineering construction and marine insulation. such as : industrial insulation, building insulation, marine and offshore platform insulation, chemical and bio-pharmaceuticals insulation and so on.
Huali insists the process inheritance and technology innovation, learns precious experience from famous engineering team. Huali engineering team has more than 200 staffs, engineering specialist 25%, a professional insulation engineering team !
As insulation EPC, Huali carries out all insulation parts work, including engineering, material supply, installation and quality control. Huali has established a long term cooperation relationship with JJC, Technip, Fluor, etc. and contractor of CNOOC, SINOPEC, CNPC, PJOE etc.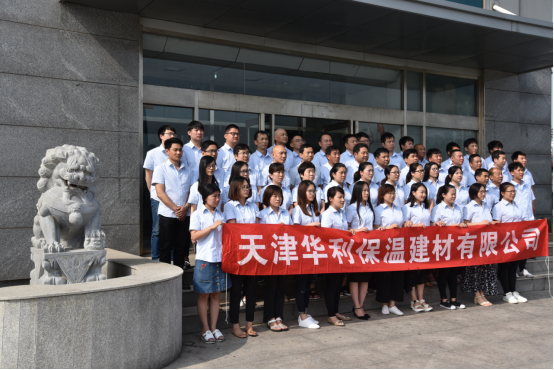 Huali insulation responsibility is to make insulation more possible and provide the whole insulation solutions ! If you are looking for the cooperation partner, welcome to contact with us.