Smoke and exhaust prevention duct is an important component of building smoke prevention and exhaust system. In the event of a fire, the smoke prevention duct delivers and replenishes pressurized air to maintain the escape passageway and space from the intrusion of smoke; The duct shall timely remove a large amount of smoke generated by the fire to facilitate the transfer and evacuation of personnel. The common practice is to wrap the galvanized steel duct with thermal insulation material to ensure that the duct can maintain effective operation for a certain period of time in the event of a fire.
glass wool is a common thermal insulation material, widely used in building insulation and thermal insulation. Can fiberglass wool be used for stopping smoke and exhaust spread? This article will elaborate from the following two aspects.
1. High temperature resistance of fiberglass wool
Ordinary glass wool products can be used when the operating temperature is not higher than 250 ℃. High temperature fiberglass wool products can be used under high temperature conditions (hot surface temperature greater than 250 ℃). The maximum use temperature of Huali glass wool is between 300 and 500 degrees Celsius.
glass wool is a product made by processing molten glass fiber with a thermosetting resin based adhesive, and its main component is glass fiber. glass fiber itself is non combustible and has a certain degree of heat resistance. However, fiberglass wool products made from glass fibers must be added with resin based adhesives to bond the fiberglass fibers and maintain structural support. When encountering high temperatures (usually at 200 to 300 degrees Celsius), the resin binder will carbonize and melt, and the fiberglass wool will lose its structural support. This is the key factor why the fiberglass wool cannot withstand high temperatures above 500 degrees Celsius.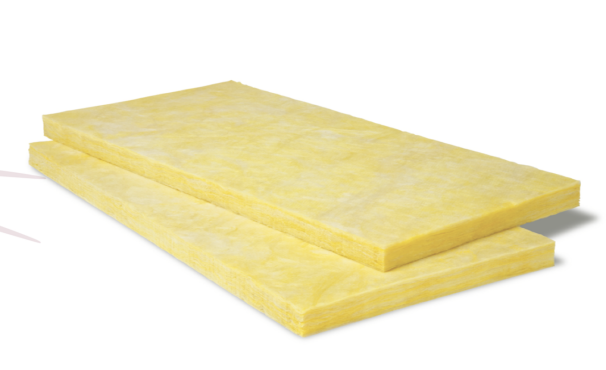 2.Melting point of glass wool
Generally, the melting point of fiberglass wool is about 565 degrees Celsius, which is fitted by the following fire standard temperature rise curve: When a fire occurs for about 6 minutes, the fiberglass wool melts. When the insulation material melts, its structure, size, color, and so on undergo significant changes. Its physical properties, such as thermal conductivity and thermal resistance, can undergo sudden changes.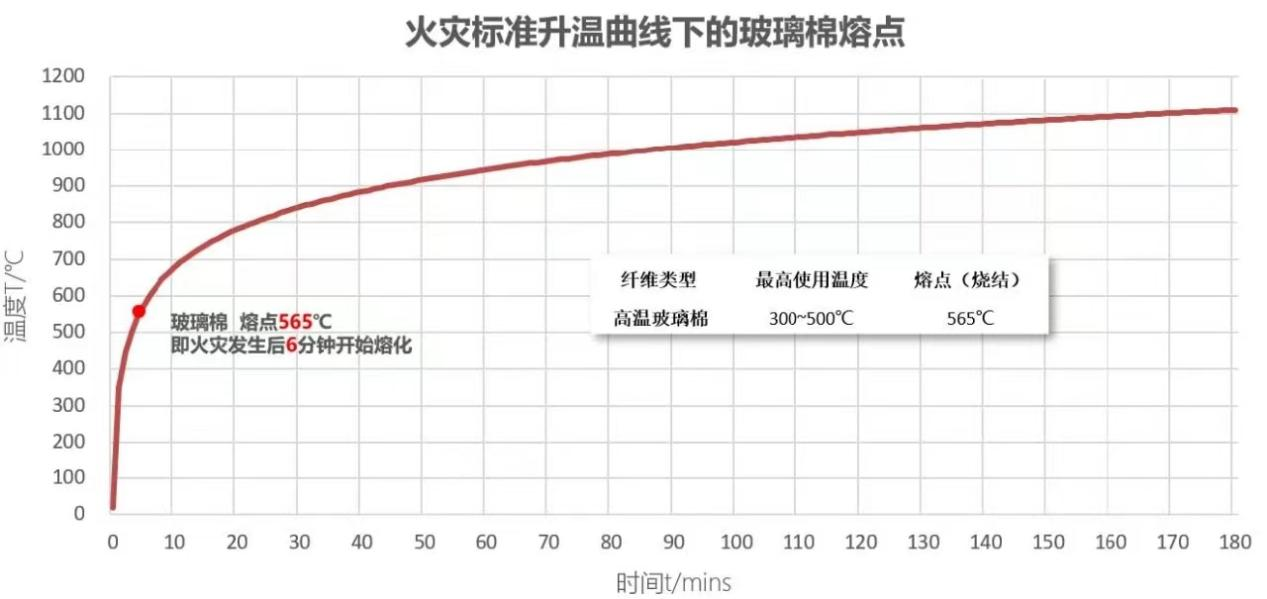 Further oven heating tests on fiberglass wool showed that when exposed to high temperatures exceeding 650 ℃, the fiberglass wool would significantly shrink. When the temperature rose to 850 ℃, its volume decreased by 96%, and its structural integrity was completely lost. Once integrity is lost, its insulation ceases to exist.

Therefore, changes in glass wool at high temperatures indicate that glass wool does not contribute to providing additional fire protection for buildings. It is obviously inappropriate to use fiberglass wool as a building fireproof material, especially for smoke exhaust ducts. Compared to fiberglass wool, rock wool is more suitable for providing fire protection for buildings. The raw material of rock wool is basalt, and its use temperature will be higher.